Let us help you Capture Attention!
"About 67% of consumers say they've purchased a product or service because a sign caught their eye"
Welcome to SIGNificant Graphics, your top source for all your custom signage needs. From ADA signs to Wall Graphics we can capture the attention of your next potential customer. Signs need more than just style and flash; they need quality to ensure they are long lasting and continue to deliver your message 24/7. Here at SIGNificant Graphics, our expertise, technology, competitive pricing and personal service ensure that you and your business is priority #1.
We specialize in custom signs for business. Indoor or Outdoor, Big Signs or Little Magnets, Lighted or Printed, Permanent or just for 1 Night, we look forward to helping you capture attention. Contact us today for a free estimate and consultation!
Learn More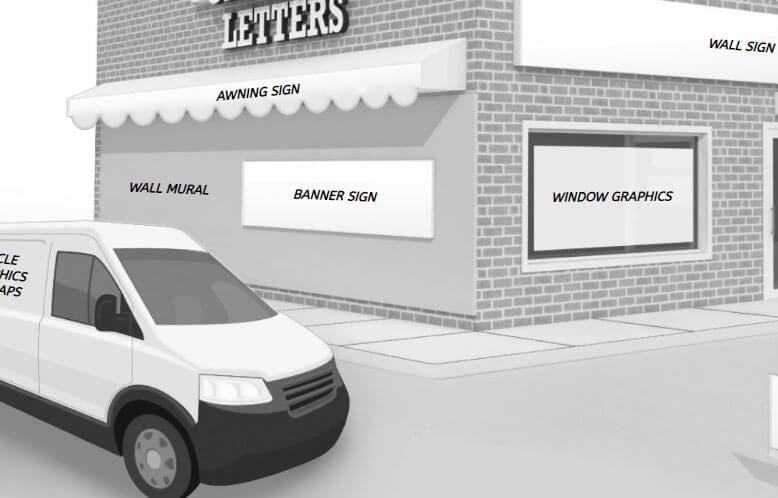 Interactive Map For Custom Sign Design
Please use our interactive map to understand different signs you might need and impact your business in a significant way. Click on the button to learn more.
Learn More
Our Featured Products
You can make a great first impression only once! At SIGNificant Graphics, we make sure to advertise your business to attract more customers.
A great way to CAPTURE ATTENTION is utilizing one of our featured products. Whether it's an exterior building sign, vehicle graphic, custom monument sign or a lobby sign - we can help. Call us now so we can help you get started.
Significant Graphics – Custom Signs and Graphics
We serve all of the Chicagoland and surrounding area.