Chicago, IL – Sign Comparatives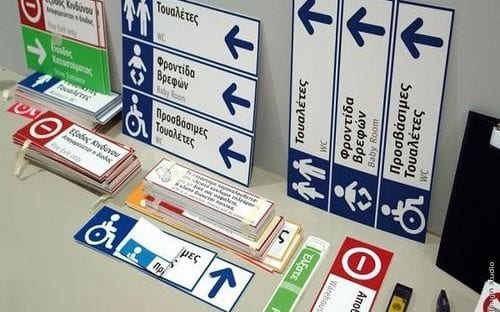 Online marketing has become one of the most preferred marketing tools across industries. However, how effective a marketing tool is, can only be truly gauged if you put it to test against other available subsets of marketing tools.
So, we thought of doing a comparative study of online marketing platforms and business signage (predominantly electronic or digital) to see which is more likely to influence and bring in more customers. Here is a set of FAQs that can help you make an informed choice.
How would online marketing fare if we were to pit it against digital (more commonly known as electronic) signage?
According to a recent survey, 71 percent of people said they felt advertising on digital billboards stood out more than online ads. That certainly increases the significance of signage advertising a few notches up.
The above statistic is heavily skewed toward retail trade, which has a major share in the economic profile of Chicago and its suburbs. So, if you have a retail business in the area, you definitely have a head start in knowing what will drive the customers to you.
But, how wise is it to depend upon a single signage statistic to invest in a long-term marketing plan?
It isn't, which is why we have more numbers to prove the significance of signage. The same survey concluded that
Over 40% of shoppers say that digital displays can change what they buy because relevant information is served close to the point of purchase.
8/10 customers tend to enter a store because of a digital sign catching their interest.
Okay, that sounds convincing, but what if someone wants to use both online marketing and signage advertising?
Majority of shoppers in the 16-30 age group (and above) use some form of digital technology to compare, research, and be informed about the purchases they want to make. Also, 44% of shoppers admit to social media influencing their purchase decisions while digital signage reach 70% of Americans with a recall value of 52% which is higher than both television and radio ads.
So, if you have the budget, it is a great idea to combine the two, but if you go by signage statistics alone, it gives you better ROI.
Numbers have spoken indeed, but what are some real benefits of advertising with a sign?
We all know what signs are meant to do, grab attention, announce discounts, give out business details and the likes. But how do they add value to your business? Electronic (or digital) signs often help customers make an emotional connection with the business.
Interestingly, a report on millennial purchasing habits found out that an increasing number of buyers based their purchasing decisions on a company's social responsibility (CSR) efforts. It's a good idea to use your signage to talk about your good deeds.
You can also use the signage to make a personal connection with your audience and telling them the story of your brand or the people behind the scenes who have helped the business grow.
Alternately, you can be more traditional and display the latest news or update about your brand, showcase products, and services, or talk about your success stories.
All of these points establish the significance of signage, but what about poster and/or print signage?
That is a very valid and pertinent question. If we are talking strictly numbers, then print or traditional signage has taken a back seat in recent years. But that does not mean that they are ineffective. If you are running a hyper focused local business with a specific audience in mind, print signage may be the solution. And here's why:
It's much less expensive than an LED billboard and doesn't come with complications of high-tech advertisement.
Unlike Digital billboards, you don't have to share space with other advertisers
Your message is static. It doesn't go off after a few seconds, before people get the chance to read it
On a lighter note, you don't have to worry about miffed residents complaining about LED lights keeping them up at night!
We can go on and on about the advantages of using one type of signage over another, but at the end of the day, what you want is a sign that makes a difference and captures attention. Want to create a sign that makes a difference? Contact us at SIGNificantgraphics.com.
Back